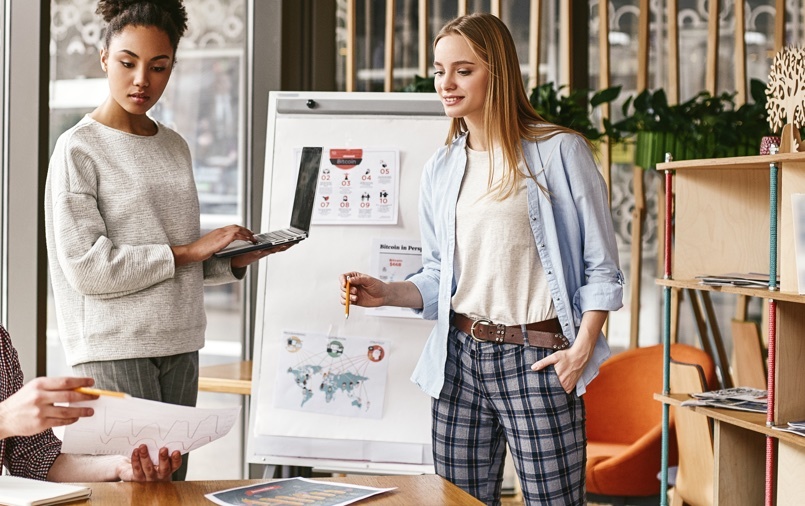 How to Start a Digital Marketing Agency Internationally: The Key Steps
Reading Time:
10
minutes
Have you ever wanted to move to a different city, country, or even continent, but couldn't even begin to imagine what you would do to earn a living once you're there?
The endless possibilities, excitement, and dash of stomach butterflies.
As an anthropology graduate from a small mountain town in Oregon, I never would have imagined I would one day be leading an international digital marketing agency while living in one of the most exciting cities in Europe.
But through sheer determination and a lot of hard work, I managed to move to Hamburg, Germany, and start my own SEO agency.
Now, I head a team of 20+ digital marketing specialists, serve SEO clients, and handle marketing projects for big and small companies across industries and all around the globe.

So, how do you start a digital marketing agency with an international focus?
Here's a quick rundown of what we will talk about:

Find below the key steps to building a digital agency (from someone who's actually done it!). Let's start with how I handled the expat process. 👇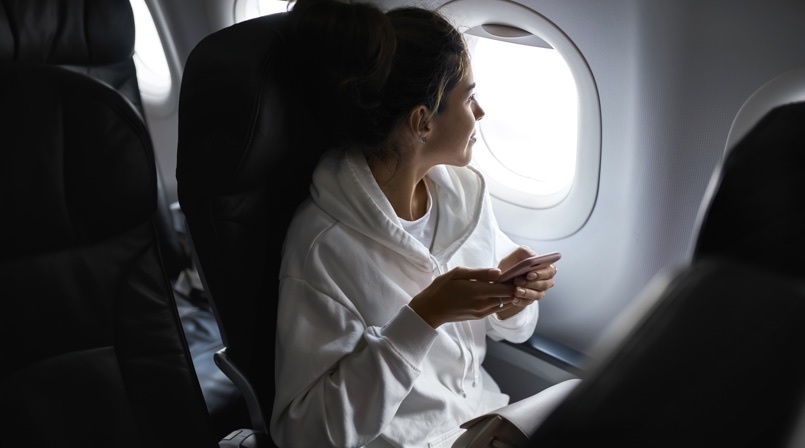 Starting a Business Abroad [An Expat's Guide]
Setting up a business as an expat
As anyone who's ever moved to a new country will tell you, the first few months of relocating can be fraught with confusion, frustration, and a lot of lost-in-translation moments. But the key to staying motivated – and sane – is to take it one step at a time.
Create a to-do list and take time to research the processes you need to go through. Get answers from official websites, prepare the documents you need, and set appointments when possible.
Visas, Bank Accounts, and Business Registrations
What visa did you apply for? How much did that cost? Any lawyers involved?
I started with a language learning visa to attend German classes for 6 months, then I transitioned to a freelance visa. No lawyers were involved and the visa cost EUR 100.
How to open a business bank account abroad?
It depends on the country, but for me in Germany, I went into the bank and asked them. They needed my ID and that was pretty much it, so it was rather easy.
How to register your business abroad?
When I received my freelance visa, that is considered a business already known as Einzelunternehmen (sole proprietorship), so that was the registration process. I also had to receive my tax number from the Finanzamt (tax office) and find a tax advisor.
Any cultural differences between Germany and United States of America?
Of course, moving from a small town in Oregon to Hamburg, Germany had its differences. The most prominent for me was an almost non-existent customer service presence in Germany, their cash-dependent society, and casual public nudity.
Establishing an Online Presence

How did you establish your online presence?
I first looked for my earliest gigs through a platform called Ebay Kleinanzeigen in Germany to get potential clients (mostly for translations and content writing). Then I joined Facebook groups where people needed digital marketing services, and afterward, I built a personal brand on LinkedIn which enabled me to scale into an agency.
As for my portfolio, I had one in the past when I was searching for prospective clients, but it's not so much needed now, because we mostly do content marketing strategy work and get inbound leads and referrals.
Did you have a social media presence?
Yes, I have various social media channels, but I found the most success on LinkedIn.
How did you get your first clients?
Mainly through consistency on Linkedin, networking on Facebook groups, and Ebay Kleinanzeigen.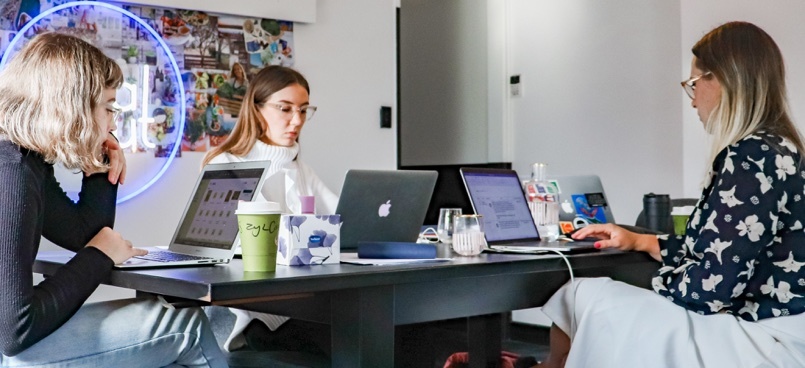 How to Start an International Digital Marketing Agency From Scratch
Business Models and Tools
What was your business model?
As a scalable business, we hire freelancers only because it enables us to be extremely flexible with changes to projects. Having many points of view from different areas of the digital marketing industry is also a huge advantage that in-house employees typically don't have.
Our focus at AS Marketing is on multi-language SEO (Search Engine Optimization), content marketing services, and marketing automation strategies for B2B tech. We develop and execute holistic online marketing strategies that connect brands with their ideal audience to grow consistently and organically.
What business tools do you use for your digital marketing company?
Teamwork and client communication
Asana for project management
Skype for team communication (though we'll move to another platform soon)
Slack for client communication
Calendly for scheduling meetings
Google Meet for client and team meetings
Financials
Marketing and Business Management
WordPress website
GetResponse for email marketing
Dubsado as a CRM
Organization and Creation
Google for documents, presentations, and meetings
Loom for screen recording
Canva and Adobe for images
Now, let's get into the juicy stuff: skill-building.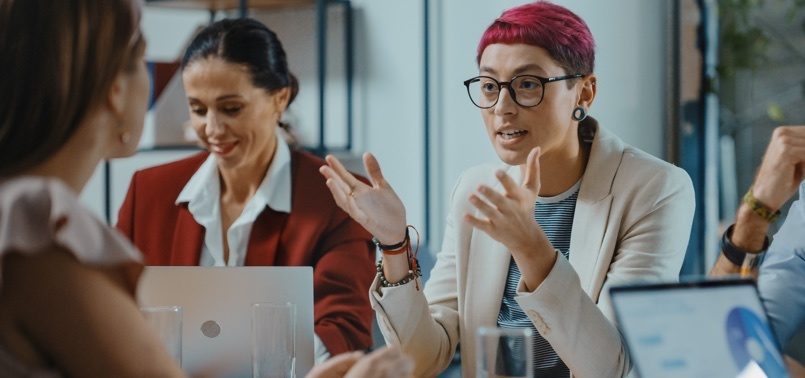 How To Start And Run a Digital Marketing Agency Business in 2021

Skills you need to start a digital marketing agency internationally
#1 Learning
The capacity and willingness to learn new things is one of the most important skills that will help you build anything. And if you're reading this right now, chances are you're a traveler and risk-taker at heart and are always craving new experiences.
Growing up in a small mountain town in Oregon, I didn't have access to the culture and exciting ideas of big cities like New York, Paris, or Berlin. But I did have access to books. I developed a love of reading, learning, and taking discrete concepts to form complex ideas. That's what drew me to digital marketing.
The digital marketing space is constantly evolving and there's always so much to learn. Using metacognition and learning how to learn quickly is a skill you'd be surprised to know is the premise of all successful ideas (certainly in digital marketing).
So, if you want to learn how to start a digital agency or become a digital marketing specialist, your curiosity and ability to learn new languages, cultures, and markets will definitely serve you.
#2 Empathy
You can't go far as a marketer (or in life) without empathy. Every story you tell, every word you write, every message you publish must begin by asking yourself: "Why does this matter to my target clients?"
Here's the thing, the only way to answer that is to put yourself in their shoes and see the world through their eyes — and that is the essence of empathy.
As a founder of an international digital marketing agency, empathy becomes even more essential because you have to see things from so many perspectives: from your clients', their clients', and each member of your team.
Empathy also allows you to quickly understand each local market you develop a digital marketing campaign for. If I forced my American ways on my German clients and their markets, I never would have developed successful campaigns. Being an international marketer means recognizing your cultural biases and seeing the world through different lenses.
At the end of the day, if we all tried to walk a mile in someone else's shoes to cultivate empathy, the world would be a better place.
#3 Skill-stacking
This might seem meta, but to really be a successful digital marketing expert, you need to know a lot about a lot. You need T-shaped marketing expertise, and to do that, you need to be open and strategic about the skills you learn.
When I moved to Hamburg, I quickly started stacking up my digital marketing skills while taking on various other freelance jobs, including SEO services, content writing, doing translations, and helping manage a digital marketing team. If an opportunity comes your way while abroad, take it because you never know how it might help you later on down the road.
It all boils down to this… your unique skill set is your competitive advantage.
#4 Communication
The single biggest factor that differentiates me from many other agency owners I've worked with is that I try my absolute best to communicate honestly, openly, and promptly.
That's a big reason why clients love working with me and often refer me to their peers, as well as increase the size of their projects. They trust I get stuff done on time, with high quality, and under the conditions we discussed.
Clear communication and carrying out (or exceeding) expectations go a long way in the business world.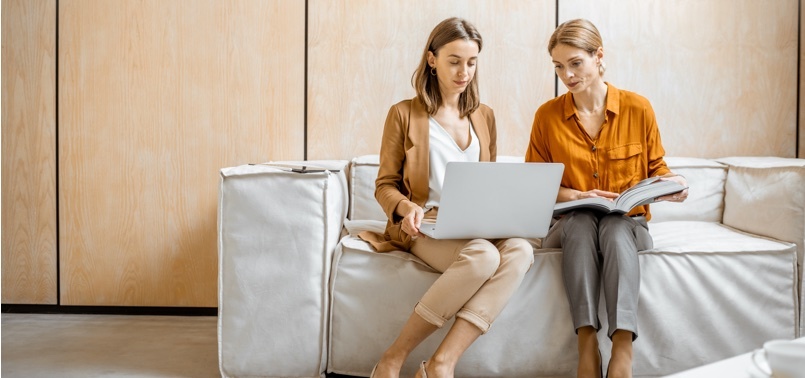 The Ultimate Step-by-Step Guide: How to Start a Digital Marketing Agency Internationally
Key lessons learned from building an international marketing agency
Investing in your team, focusing on your ideal client, being adaptable, and standardizing your workflow are a couple of crucial elements that helped me find success in international digital marketing. Want to know how to start a successful agency internationally and keep your clients happy? Keep reading, my friend.
#1 Invest in growing your team
The most mind-blowing moment was when Liz, our Operations Specialist, showed me all the departments a typical marketing agency has and I realized I was doing almost everything myself. It was at that moment that I knew I needed to level up my business strategy and start growing a team.
When considering how to start a digital marketing agency, the first key step is to streamline your hiring processes. My goal was to hire only those who were a great fit for the skills and experience I needed. From there, I allotted training sessions for team members so that we're all on the same page with how AS Marketing runs.
I then started intentionally setting business goals, tracking my time, and auditing my to-do list to find things I could outsource. After a while, I was able to hire 20+ members and quadruple our revenue. I finally understood any profit earned from the business should go straight into hiring new members.
What they say is true… there is no I in the team, you can not thrive alone.
#2 Be agile
Yes, thinking on your feet is a skill that can be cultivated. Thinking on your feet can make the difference in negotiating a 20% rate raise or staying the same, it could also mean adjusting an ad to stay relevant with the news or not.
Being in a new country, you're continuously thrown into new scenarios that might be uncomfortable for you, so you adapt and oftentimes this changes your perspective. For instance, I spoke earlier about public nudity in Germany. For me, this was shocking but after a while, I learned it's not weird or wrong, it's just different.
Starting a digital marketing business is hard, and there will be times when you might have low-income months. Just like anything else in life, keep pushing through because there's always light at the end of the tunnel.
And, when you are in those low seasons, always have a backup plan. Maybe you've focused on cold emails for a bit and that isn't working anymore. In that case, try something new— like reaching out to your LinkedIn contacts or engaging in Facebook groups.
#3 Embrace the chaos
Marketing is quickly evolving, and most (if not all) people you would work with – from clients to teammates – would have all sorts of ideas, personalities, work ethics, and priorities.
Briefs and deadlines won't always be 100% met and you must make room for your team to come to the table with their ideas. The big secret is that some of the best ideas have come from last-minute brainstorming sessions where everyone had opposing perspectives.
That's what I love about running an agency and why I didn't just choose to stay a freelancer. I didn't want to be in control of every project and every hour of my day. I embrace the chaos, and the chaos embraces me.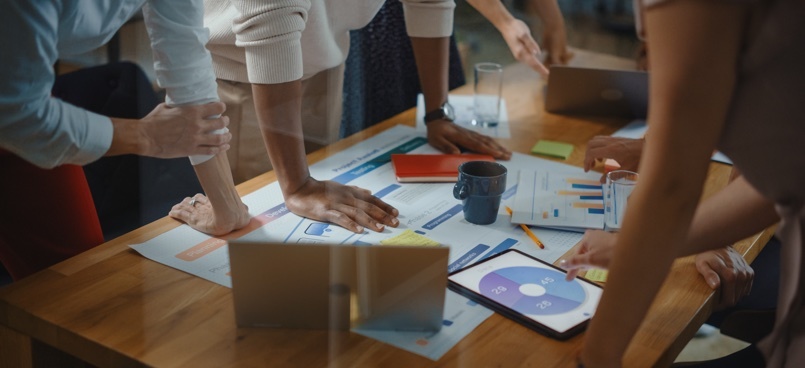 The secrets to starting a digital agency (from someone who's actually done it)
#4 Standardize your workflow
Okay, let's get real here. Embracing the chaos doesn't mean giving up full control of your processes. You can take back control by standardizing your workflow.
Streamline your systems and processes and outsource what you can so you have more space for creativity. And, most importantly, don't think this will all happen in one day. Be patient with yourself. Your process will take time to unfold and it will always be a work in progress. After all, successful businesses are never built overnight – it's the chipping away process that enables you and your team to truly reach success.
#5 The importance of client fit
After signing on long-term with some less-than-ideal clients, I quickly learned to work on one-off projects first. This way, I'm better able to assess the situation and decide whether or not we'd be a great fit for the long haul. The clients you choose should align not just with your business, but with who you are as a person because the reality is, you'll be spending a good chunk of your time with them. Making sure your expectations and goals are aligned is key to cultivating valuable relationships.
#6 Create stability with monthly retainers
This tip is on the more practical/business side of things. Running an agency means you now have people relying on you to bring in business month after month. To ensure a more predictable cash flow, develop strategies and services that allow you to work with clients on a retainer basis.
Creating stability this way allows you to expand your agency. And, by working with freelancers you'll have more flexibility whereas employees are fixed costs regardless of what happens with your client base.

How to Start a Digital Marketing Agency Internationally: The Bottom Line
If you have read this far, there is no doubt that you want to travel the world and run your own successful business – the ultimate freedom right? But, with this big dream comes many hours of learning different skills, a ton of uncertainty, and many moments of embracing change.
Keep learning, growing, and stay consistent, and you too will run your own international digital marketing agency one day.
Do you want to learn in-demand digital skills, and connect with our experienced female mentors? We want to hear from you!
Discover our 1:1 Online Courses or contact Gurvi Movement.
Have you enjoyed this blog post? Leave a comment below and share your experience with us! You can also follow Gurvi Movement on Instagram and Pinterest. See you there! 🙌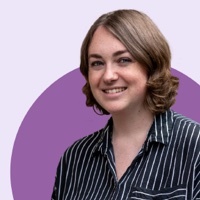 Originally from the US and now living in Germany, I am a Digital Marketing Consultant who develops holistic online marketing strategies for B2B and B2C companies across English and German-speaking markets.