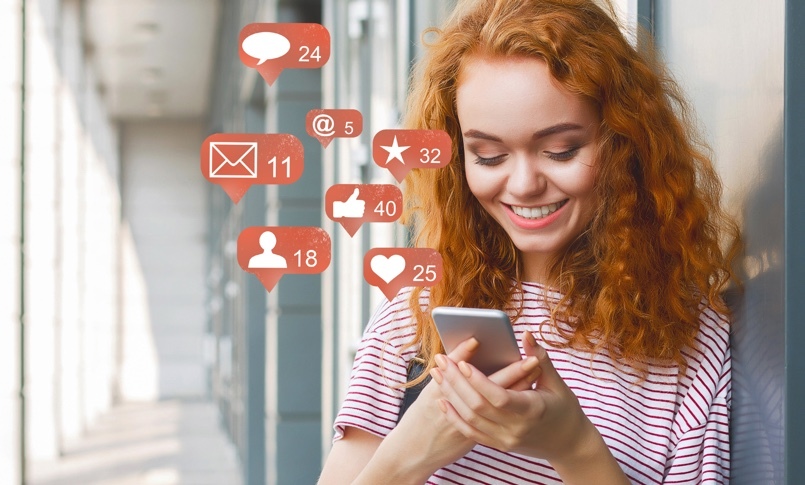 Best Digital Marketing Platforms for Small Businesses [2021]
Reading Time:
9
minutes
Top 12 Digital Marketing Tools for Entrepreneurs

This article may contain affiliate links. If you make a purchase through these links, I will earn a commission at no extra cost to you. Thanks!

Digital marketing is vitally important in establishing and maintaining an online reputation for any small business.
Thanks to a suite of digital marketing tools, it is now possible for small businesses to not only attract attention and secure engagement but to ensure ongoing client retention through online lead generation marketing campaigns.
This form of customer interaction has become recognised as the defining measure of success.
Those who fail to adapt to this fast-changing environment will find their market will diminish, while others prosper by taking advantage of the in-depth analysis of customer choice, and detailed oversight of competitor behavior.
The world-wide-web (www) provides very sophisticated online marketing tools for entrepreneurs, but although digital marketing tools and fancy mobile apps are only a click away, they can also be ineffective.
To help you maximise the impact of your next marketing campaign, Gurvi Movement has assembled a list of the top 12 digital marketing software tools currently available. ✔️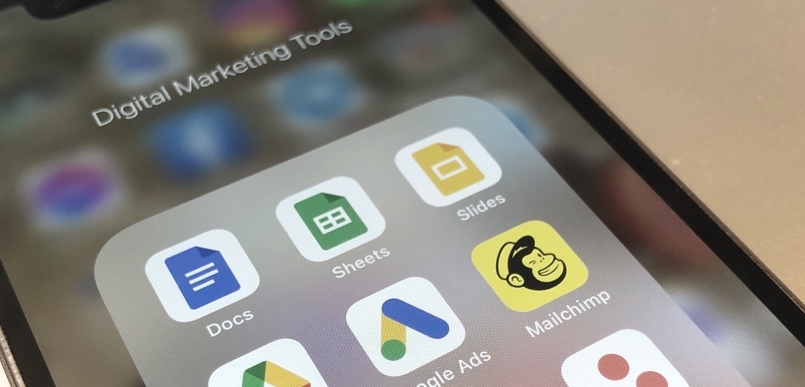 Let's dive in:
1. Google Analytics – A web-based analysis service provider
Google Analytics is one of the most widely used web-based analysis marketing tools used among digital marketing agencies.
Google Analytics helps users: generate statistical analysis, track visitor traffic, identify time spent on each page, analyse user behavior, trace website reports, see how visitors interact with the website and observe conversion rates.
All this data helps in analyzing and improving content creation, website design, customer retention, conversion rates, and more.
Google Analytics will show how a business is performing, and how to achieve business goals by allowing for adjustments to a content marketing strategy. And all this detailed information is free of cost.
This is number one on our list of top 12 Digital Marketing Tools for Entrepreneurs.
2. Grammarly – A Writing Assistant
The second recommendation for the top 12 digital marketing tools for entrepreneurs is Grammarly.
Grammarly is the best online platform for avoiding errors in spelling and grammar, making the job of writing content a lot easier.
Be it emails, blog posts, essays, social media posts, or any advanced level content, Grammarly picks up every small detail and provides high-quality feedback. Having a paid account will allow for multiple participants in a marketing team to access their own individual tasks.

3. Hootsuite – A Social Media Post Management Platform
Being an entrepreneur, without question, means having to maintain several social media platforms to survive in a competitive marketplace.
Hootsuite is a free social media management tool, which provides a digital management platform for ALL social media channels. This allows for scheduling posts in advance so that you can manage multiple social media profiles all in one place.
Hootsuite also tracks the performance of your evergreen content in real-time, will mention your brand, spot conversations, monitor social media campaigns, and manage responses. Hootsuite will even calculate the return on your investments.
As a bonus, Hootsuite will provide a customer care service, which will happily offer you invaluable insight on any issues that may arise with the software.
Considering all these functionalities, Hootsuite definitely ranks in the top 12 digital marketing tools for entrepreneurs.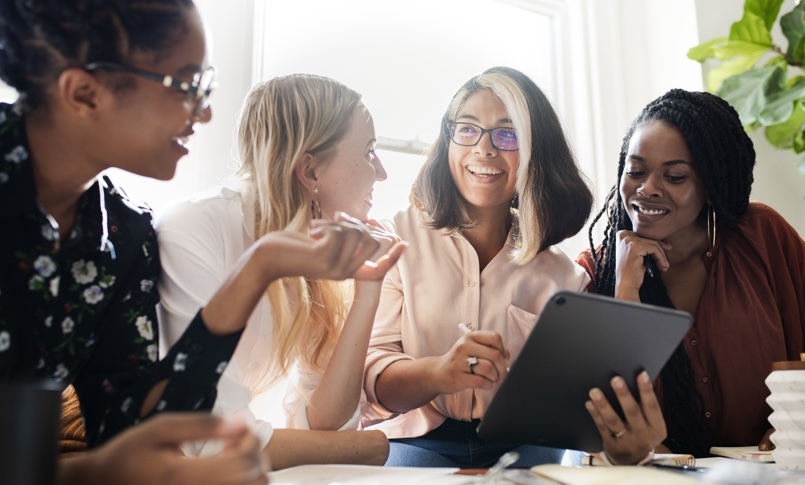 4. Canva – A Graphic Design Tool
Canva allows you to create stunning, and eye-catching graphics; a great asset for all aspiring, as well as experienced, graphic designers using anything from Photoshop to Adobe tools.
This encompasses images for your various marketing channels, such as: cover photos for Facebook, Instagram, Pinterest; marketing emails, signatures, flyers, brochures; and, whatever else you wish!
You can also modify your current pictures or use those available from Canva's gallery. Another feature of the Canva, lets you share your created content on any, or all of your social media channels.
As an all-in-one platform, at no cost, Canva deserves its spot on the list of the best digital marketing tools for entrepreneurs.
5. Yoast – SEO Plugin
Being an entrepreneur means spending time researching keywords and optimizing content. Sometimes, even the best of us forget these details.
So, to help you optimize your content and improve visibility, we have an excellent recommendation for you.
Yoast is one of the top digital marketing tools for small business owners. This marketing tool helps you optimize your content, SEO-wise, and content marketing. It tells you about keywords, where to place them, SEO-optimized internal links, cornerstone content, and improves the readability of your message.
Yoast, along with some WordPress plug-ins, will also help improve video content and e-commerce business, to improve local visibility. This will help you in deciding on your digital marketing strategy to gain more customers.
Yoast can justifiably claim a place in the list of the top 12 digital marketing tools for entrepreneurs.
6. Asana – A Project Management Tool
Asana is a project and task management tool that helps in managing: a large marketing team, complex projects, creation of tasks, and overall workflow of those tasks.
Asana offers a wide range of features by: creating categories within a project, indicating subtasks, assigning roles to multiple personnel, adding attachments, and creating due dates. It also offers the inclusion of additional collaborators within a project, together with a chatbox.
As highlighted by Asana, it is the easiest marketing tool to manage team projects, processes, and tasks. It offers a hassle-free interface, and process templates, that can then be customized accordingly.
This project management tool also allows tracking the progress of team tasks, as well as each team member.
Considering the user-friendliness of this project management tool, and how it helps manage small as well as complex projects, Asana definitely ranks in the list of top 12 digital marketing tools for Entrepreneurs.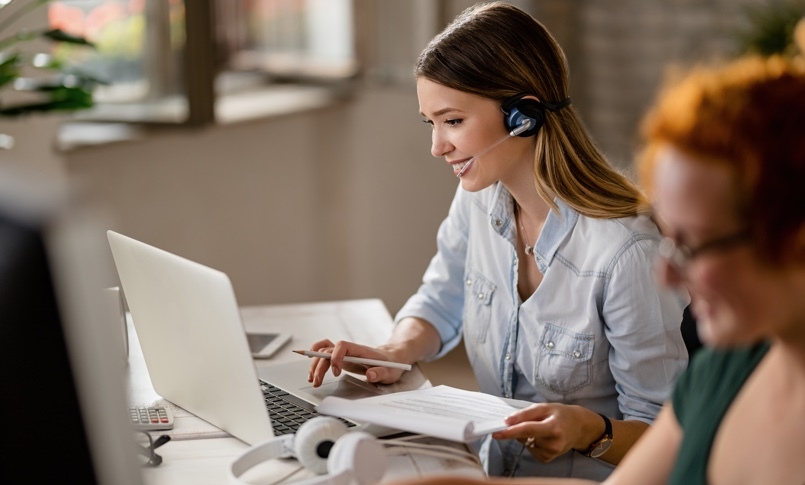 7. Calendly – A Scheduling Tool
Calendly is a simple yet powerful scheduling tool that takes off the burden of scheduling appointments and meetings using the traditional email or phone. The automated scheduling tool allows others to schedule meetings with you, by showing them your availability according to the day, and time.
Using Calendly people can choose from different meeting options available, for example, zoom, skype, in-person, phone, etc. On the completion of scheduling an appointment, a personalized email can be conveniently dispatched, detailing the meeting information.
As an uncomplicated but very practical scheduling tool, Calendly can be placed in the top 12 digital marketing tools for Entrepreneurs.



8. Mailchimp – An Email Marketing Automation Platform
Being small business owners, we all know the importance of email marketing and the hustle of scheduling email campaigns, keeping track of it, and the associated analytics.
Mailchimp has made this process very easy, and as a result, has become one of the most popular marketing automation tools available.
The digital interface is easy to use, providing detailed analytics, helping to drive revenue returns. However, the best part of the 'free version' Mailchimp, is that for the first 1000 customers this service is provided at no cost. All you have to do is schedule the email campaigns and focus on your digital marketing strategy.
When it comes to digital marketing, Mailchimp is one of the best email platforms. With this in mind, Mailchimp can: send and schedule emails to targeted audiences, re-engage existing users, schedule and send email marketing campaigns, follow the email campaign traffic, and personalize your emails with images, fonts, or gifs. It also works as an easy-to-use landing pages builder for many digital marketing agencies.
For your digital marketing business, Mailchimp has to be included in the top 12 digital marketing tools for small businesses.
9. Facebook Ads – Ads Manager Too
The Facebook Ads Business Manager is a social media platform that allows for the management of multiple FB pages, pixels, catalogs, and ads accounts.
This is a free social media marketing platform designed to improve security, streamline processes, and scale up digital marketing campaigns.
With Facebook Ads Business Manager, you can run ads not only on Facebook but schedule posts or videos that can also appear on Instagram.
FB Ads Business Manager wins out over traditional advertising methods by letting you choose your advertising budget, starting from a minimum as low as $5 per day.
You can manage all the budget allocation, investment details, and performance of each ad with the help of the Facebook Ads Manager App.
As an easy-to-facilitate social media platform for marketing your business, Facebook Ads Business Manager goes into the top 12 digital marketing tools for entrepreneurs.
10. Ahrefs – A Comprehensive SEO Tool
Do you need to check who visits your own, and your competitor websites? Would you like to know what keywords your competitors use, and their ranking? Or do you want to find out your competitors' top pages for visits? Look no further!
Ahrefs is a comprehensive SEO optimization tool that helps you improve your website traffic and competitive analysis. Not only does it let you know about your competitors' keywords ranking and backlinks, but it also allows you to see where your competitor content ranks.
With this information, you can distinguish weaknesses in your content, using the Content Gap tool, and work on improving content in light of the statistical analysis. The Top Pages tool will then check which pages on your site that are ranking well, and compare rates of traffic for your website against any competitor.
What makes Ahrefs one of the powerful tools for search engine optimization are features such as: keyword research, competitive analysis, relevant content research, rank tracking, backlink research, and website monitoring.
Ahrefs must be included in the list of the top 12 digital marketing tools to help you increase the effectiveness of your digital marketing.
11. Stripe – A Payment Gateway
Stripe is a payment gateway technology for small businesses and individuals to receive and make payments over the internet.
It is one of the best choices for online credit card processing.
It accepts all the major credit and debit cards in more than 135 currencies with single unified integration. Stripe is also widely used because of its Easy Digital Downloads attribute.
If you want to sell digital products on your website, Stripe payment gateway is the best choice!
Stripe sends customized emails to customers and so clients can choose to make a payment at invoicing, or after a shipment is made. The checkout option is integrated with Apple Pay, Google Pay, and Microsoft Pay.
Easy to use and internationally accredited and verified, Stripe joins our list of top 12 digital marketing tools to assist in invoicing and payments for any small business using digital sales.
12. GSuite – A Productivity Set
GSuite is a platform provided by Google, of intelligent, cloud-based free apps carrying your company's domain name. The Google Workspace houses many new tools that can increase efficiency and potentially raise income generation for your digital marketing business.
Some of the apps you may know already such as: Google Calendar, Gmail, Google Keep, Google Docs, Hangout, Google Sheets, Forms, Slides, Sites, Google Drive and Google Plus.
These tools provide new ways to reach your target audience and assist in analysing the effectiveness of your digital marketing campaigns.
Although some of the tools are well known, the entirety of GSUite can offer practical assistance for any small business so deserves a place in the top 12 digital marketing tools for Entrepreneurs.
What are the best marketing tools for a small business? The Bottom Line
We can all agree that starting a small business or growing an existing one is not a 'walk in the park'! However, it doesn't need to be an overwhelming task either.
Begin by formulating a solid digital strategy that incorporates a well-thought-out SEO optimization strategy using social media. Then try to think of ways to promote your website through a well-designed site that will attract and connect with your audience.
Have you tried any of these free tools for your small business? Do you have any other free digital marketing software tools that you'd like to add to this list?
Do let us know in the comment section.
Do you want to learn in-demand digital skills, and connect with our experienced female mentors? We want to hear from you!
Discover our 1:1 Online Courses or contact Gurvi Movement.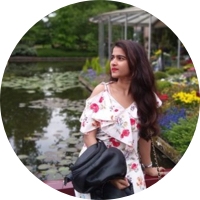 Ashwini is an IT engineer, turned into a freelance content writer and a web designer. She aims to help bloggers and small business owners to build their online presence. She offers 1:1 WordPress training for beginners and blog management on a monthly basis. To know more about her services, check out AP Services.